<![if !vml]>

<![endif]>Oneida Lake Education Initiative
"Your gateway to understanding Oneida Lake"
* Information * Teacher Center * Weather Station/Buoy * Webcam * Partners



**** Resource Videos -- Mini-Documentaries ****

Welcome to the Oneida Lake Education Initiative website!
<![if !vml]>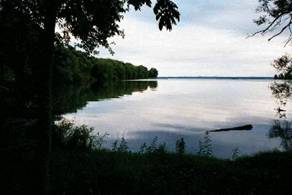 <![endif]> This website has been developed as part of the Oneida Lake Education Initiative to provide scientifically based information on Oneida Lake and its watershed for you to enhance your understanding of this superb water resource. We strongly encourage you to utilize the information and material included here as you go about your daily life to enjoy the resources provided by the lake in an environmentally sound manner, and encourage you to share this information with others via your club, classroom, and family.
The Oneida Lake Education Initiative is funded and supported by a host of local, state, and federal partners as part of the Oneida Lake Watershed Management Program.
This website has been designed and is maintained by the Cornell University Biological Field Station at Shackelton Point for your benefit and use. If you know of other resources we should include or link to please contact us at oneidalakeinfo@cornell.edu.
<![if !vml]>

<![endif]>